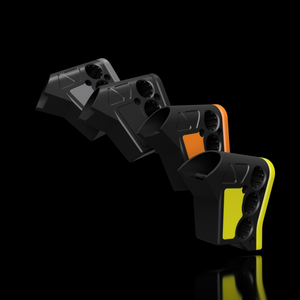 The Pathfinder blaster is pretty nifty...but the back is a little thin.

Here at FPS we prefer stocks to be a bit thicker.

To that end, we offer the "Waypoint" stock, which can be installed without opening the blaster and adds a nice pop of color if you so choose.

In addition, the Waypoint offers in-stock storage of up to SIX rival rounds!

All stocks will be printed in black, your choice of color gets you the rear plate and optional side plates.

Side plates are intended to be glued in, glue is not provided.