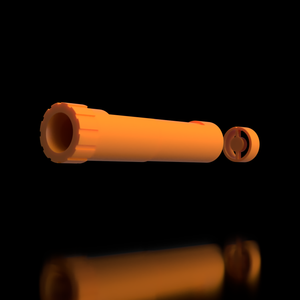 We here in the Foam-Flinging hobby have a long history of loving our single-shot sidearms.  The Pilot is no exception and so we took some long-eared advice to bring you The Barrel Roll.

With zero disassembly required you can convert your Pilot into a Dart-firing piston-powered machine of precision.

Includes optional Air Restrictor replacement piece.

Does not include superglue, recommended for permanent installation.

Only printed in orange.