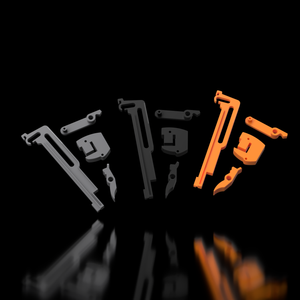 Our four piece set up will have your Spectrum set for short darts.

Kit comes with:

An extended pusher
Extender thrower
Shortened mag release
Switch Plate

This short dart kit is NOT designed to work with the stock cage/wheels.
We recommend our Megillah cage and Twilight wheels.
Color choice affects Mag Release only.  While we will do our best to color match we prioritize part quality and availability for internal parts.