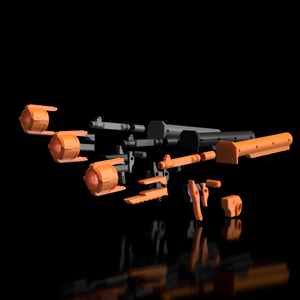 Life finds and way - and so does this kit
Includes everything needed to bring the Jurassic Pro up to full Pro specs: muzzle, both rail replacements, pusher, slop remover, mag release, adapter release, grip heel filler, and buffer tube.
Kit is offered in Black, Gunmetal grey, Orange, and Vertigo grey with all muzzles being printed in orange for safety.
 Please note that this kit provides parts for internal modification, these changes require attention and care which should be noted when purchasing.