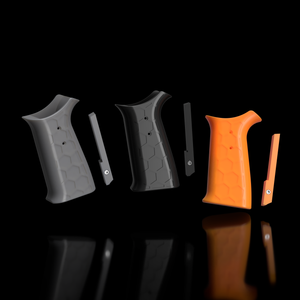 Keep your Gameface Prime blaster buzzing with this bee-autiful Hex grip. The honeycomb pattern is sweet as honey and is exceedingly comfortable for your blasting needs.
Comes with a stock block to prevent collapsing of stock while priming and a pair of grip inserts to screw fix the handle in place.
If you would like your parts in a color matched red or blue please add the custom color picker to your order.